Hitting the sweet spot
Sweet spots are familiar to sports players - well, some of them, anyway. They are those rare moments of perfect weight and balance, when everything feels just right, and the ball launches off your bat or right foot towards its target like a guided missile.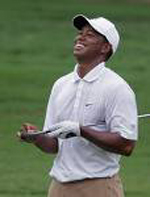 But sweet spots exist in business too. This at least is the claim of Arun Sinha, chief marketing officer of US firm Pitney Bowes, who this week published a book in which he claims to identify and explain those magic moments when a company's brands, products and services, finances, leaders and marketers are all in tune with each other and with consumer needs, aspirations and budgets.
Sinha argues that just as amateur sports players will occasionally hit a perfect shot, many businesses will occasionally find a sweet spot. But finding it consistently over time is something that only a handful of companies have achieved, he claims.
Unsurprisingly for a marketer, Sinha believes that hitting the sweet spot owes a great deal to how companies market their products. He cites the example of British Petroleum, which reacted to falling behind Exxon and Chevron by differentiating themselves through the concept "beyond petroleum".
By redefining themselves as an environmentally friendly company involved in activities such as solar energy, BP found its sweet spot and increased its market share. Colgate, which was trailing rivals Crest in the late 1980s, recovered to become market leader after launching its tartar control and 'Total' range of toothpastes, Sinha observes.
He says that of the dozens of companies he examined for the book, five consistently came to the top regardless of how they were measured. These are the equivalent of Tiger Woods or Michael Jordan - those top-rate performers who seem to effortlessly hit the sweet spot while their rivals struggle to understand why their perfect ten performance yesterday has turned into a three today.
These companies are Apple, FedEx, Google, Starbucks and, er….Pitney Bowes. Sinha provides in-depth studies of these companies in an attempt to unravel why they seem to hit the sweet spot so much more than everybody else. Subsequent chapters explore themes such as how to 'mine the minds' of customers to identify exactly what they want, avoiding the 'everybody traps' (the areas where everybody else is heading), creating the perfect brand and making all employees part of the sales team.
Sinha takes to his task with a marketer's zeal and at times it's hard not to be caught up in his enthusiasm. But there are occasions when he seems to trip over himself in his excitement, leaving you harbouring the earnest wish that he'd just slow down a little.
"Let me capture some of my thoughts so you're not left hanging in the balance", he writes at one point. "You heard me right. I did say inside the company," he exudes in the very next paragraph. As for the book's central premise - that given the right marketing, your company too could become a "sweet spot" specialist like Starbucks or Apple - well, it strikes you as a bit like saying that having the perfect diet will turn you into a tennis pro: it might help you achieve that, but there are other things you must do as well. In this case, you can't help wondering where factors such as technological advancements and the actual quality of the product fit into the equation.
But for anybody wanting a deeper insight into some of the truly great marketing strategies of the past, the book offers a lively and entertaining guide. Even if it doesn't enable your company to compete with the world champions, it might just help you to get nearer to their level.
Sweet Spot: How to Maximise Marketing for Business Growth by Arun Sinha is published by John Wiley (ISBN: 0470051434)

Review by: Nick Loney