Hitting Uber will only damage the UK's reputation as the home of innovation
Cracking down on disruptive innovators could undo years spent championing the UK as a great place to do business.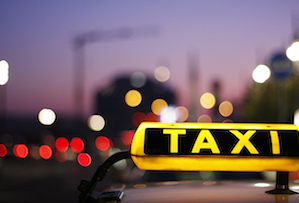 In many ways, Britain's latest business renaissance was born from the global economic crisis. Out of the gloom of recession, we have developed an entrepreneurial ecosystem that has produced a record level of start-ups.

The last decade has seen the UK establish its reputation as the digital capital of Europe, with the first half of 2015 alone attracting a record $1.5bn (£990m) level of investment – a record that eclipses the total invested in 2014. It's now seen as a melting pot of innovation and creativity, a place where start-ups and multinationals alike can grow.

So far, so good. Yet proposals from Transport for London (TfL) that look to limit Uber to protect the Capital's famous black cabs could well give the wrong impression to an international business audience.

Uber, while not universally popular, is a business defined by its disruptive influence and exceptional growth. It has aggressively pursued its aims and has achieved enormous success. However, London's taxi drivers have long argued that Uber has been allowed to flout existing rules – with the practice of 'ehailing' a particular grievance – and have called for regulation to curb this effective new technology.

Flexibility and dynamism have been the defining characteristics of recent British success stories – disrupting the status quo and identifying new and innovative means of challenging incumbents. But this kind of treatment may rightly concern businesses looking to grow and succeed.

The UK is a natural home and market for fast growth technology firms, sitting as it does between Europe and the US, and boasting the infrastructure, talent and capabilities that firms of all type need to grow. But we cannot take for granted our place within the global economy, nor lose sight of the need to promote the unique opportunities that exist here in the UK. This involves championing Britain as a place that is hospitable to business, as a place that encourages and embraces new approaches rather than restricting innovation.

Last year's inaugural International Festival for Business, of which I am chair, was a central part of efforts to put modern UK industry in the shop window, generating more than £300m worth of deals and creating thousands of new jobs. A core part of this involved demonstrating to a global audience that the world does business in the UK and that we make the world's businesses welcome.

So a shift in the UK's business-friendly reputation resulting from proposals like TfL's could undo the years spent championing the UK as a home of innovation and ideas. Our strong global profile has been hard won and should be protected to ensure Britain's future innovation, growth and success. That includes allowing Uber to flourish.

Max Steinberg CBE is the Chair of the International Festival for Business 2016, the world's biggest business festival.