HMRC chasing replay in Rangers tax match
HMRC is hoping to appeal against a tribunal that ruled in favour of Rangers' use of tax schemes. So far it's Rangers 2-1 HMRC.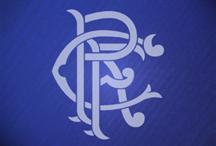 The showdown began when it emerged that Rangers had used Employee Benefit Trusts to make £47.65m in payments to players and staff in the form of tax-free loans, from 2001 to 2010. HMRC scored first by challenging the payments, arguing that they were illegal. Rangers then equalized by disputing the bill, while a First Tier Tax Tribunal came off the bench in January and stuck a boot out to clinch what seemed to be the winner for Rangers, by ruling the scheme didn't breach tax law.
As they were loans not earnings, it said, they weren't liable for tax. Which of course left HMRC feeling sick as a parrot.

The Employee Benefit Trust is a classic tool of modern remuneration, and deftly highlights the grey area at the heart of today's bitter moral war against tax shenanigans. As the tribunal ruled, their use doesn't qualify as tax evasion, so they're not illegal. But it definitely constitutes clever tax avoidance - a tax dodge. The difference? While not illegal, it's hardly sporting, and definitely isn't challenging for the top spot in the premier league of 'things that make the working populace happy during a recession'.
The HMRC's legion of fans can at least take solace from the fact that Rangers are hardly running around looking like champs, despite their tribunal victory. The club has in fact endured an ignominious slide downwards. The old Rangers was under the control of Sir David Murray when it began using the EBTs. Murray sold the club for £1 to Scottish businessman Craig Whyte in 2011, while the tax liability was in dispute.