HMRC 'gives up' on £950m of employee payments
The tax collector has abandoned hope of collecting more than £950m in PAYE because its new system is putting too much pressure on it, the National Audit Office says.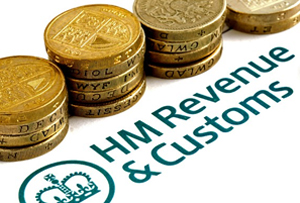 It was supposed to be an efficiency drive – but, in the event, HMRC has lost more than £950m in an overhaul of the PAYE system.

The National Audit Office says after the introduction in April of changes to the way employers provide information about their employees, HMRC was so stretched it had abandoned pursuing businesses for more than £953m worth of PAYE it's owed in order to 'keep workloads manageable'.

To be fair to HMRC, its overhaul of the PAYE system (known as 'RTI' – 'Real-time information) cost less than expected – so it is saving money. But the NAO says it's worried HMRC hasn't made any provisions for if the new system goes wrong. Apparently, the RTI pilot only recruited 66,000 employers – far from the 250,000 it was hoping for.

David Heaton, from tax advisers Baker Tilly, says the system needs more testing.

'Given the number of incorrect tax codes that have been issued over the last three months, it must be doubted whether the interface is working as hoped… most worryingly, HMRC's system has been applying guesstimated liabilities to some employers' records, allegedly because no filing has been made.'
And all this at a time when the Treasury needs as much tax revenue as it can possibly collect to help cope with the incredible un-shrinking burden of national debt. As is so often the case in public policy, the government is pursuing two conflicting agendas at the same time - in this case to save money and collect more tax. It's hardly surprising that it struggles to do both effectively...