HMRC has 'lost its nerve' chasing big businesses, MPs say
HMRC 'holds back' from pursuing big avoiders and chases small firms, a committee of MPs says.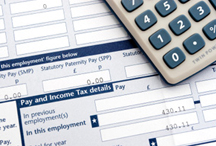 A panel of MPs has urged the UK's tax authority to take companies to court to force them to pay more tax, as it's revealed the Treasury is owed £35bn in missing tax payments.

The public accounts committee said that HMRC has 'lost its nerve' in tackling tax avoidance by multinationals and the authority is firmer on easy prey such as small businesses and individuals.

In a damning report, the committee said that HMRC failed to use the full range of sanctions at its disposal to vigorously pursue all unpaid tax. 'It pursues tax owed by the smaller businesses but seems to lose its nerve when it comes to mounting prosecutions against multinational corporations,' Britain's public finances watchdog said.

Changes in 'controlled foreign company' rules and the failure to close a loophole relating to Eurobonds have made it 'easier for the companies to avoid tax while ordinary people continue to pay their share,' it added.

HMRC brought in £475.6bn in revenue in 2012/13, an increase of £1.4bn or 0.3% on the previous year, the report found. But taking into account adjustments for inflation, tax income actually fell last year, compared to 2011/12, while the 'tax gap' between the amount owed to the government and the amount actually collected grew by £1bn to £35bn.

MPs added that HM Revenue and Customs has left the UK with another multibillion pound shortfall by massively overestimating how much it would collect from Swiss bank account holders. In the Autumn Statement 2012, George Osborne estimated that £3.12bn in unpaid tax would be recovered from these accounts in 2013-14, but only £440m has been collected so far.

However, though the PAC is Britain's public finances watchdog, it does not have the power to force HMRC to change its policies.
The tax authority said that it 'strongly disputes' the conclusions of the report.
'HMRC seeks to collect the tax that is due from all taxpayers, so that everyone pays their fair share in accordance with the tax laws,' it said in a statement.