Hollywood tips for great leadership
What can actors, directors and playwrights teach business leaders? A hell of a lot, according to Harry Davis, professor in creative management at Chicago's Graduate School of Business (GSB).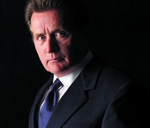 Davis argues that business leaders perform three distinct roles, each with their own unique sets of skills. Leaders as actors must be able to connect with diverse audiences such as employees, shareholders or customers.
Leaders as directors are able to keep a large 'cast' focused on a common goal, while playwright leaders must constantly write and revise scripts to adapt to new strategic challenges.
GSB is organising a leadership session on the topic at their European campus in London. "Leadership as performance" will be held on Nov 29 2006 at 7.00pm with Prof Davis. Attendees will be able to learn to differentiate the leader's various performance role and acquire practical performance tool that can be applied in the work environment.
For more information, click here
http://www.chicagogsb.edu/gls/cities_london_nov29_06.aspx