Hollywood's dwindling share of global box office revenue
Not such a Hollywood ending. Tinseltown's share of the global box office is 62.7% - and falling...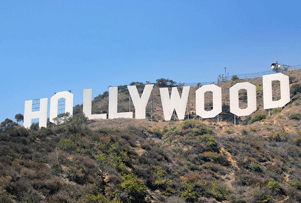 At first glance, 2012 was not a bad year for the US film industry. Global box office figures continued to rise and the largest market, the US, grew for the first time in four years.
The Motion Picture Association of America's figures show the US box office take increasing from $10.2bn to $10.8bn, a rise of 6%.
Meanwhile in the Asia-Pacific region, takings rose by 15%, with China's alone rising a massive 36% to $2.7bn last year.