Hong Kong jumps on UBS Libor bandwagon
Officials in Hong Kong have launched an investigation into UBS just a day after it agreed a fine with US, UK and Swiss regulators.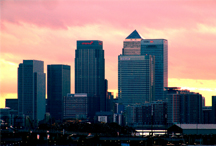 It looks like more payouts could be on the way for Swiss lender UBS, after Hong Kong announced an investigation into 'possible misconduct' surrounding the city's interbank lending rate (similar to London's Libor).
The Hong Kong Monetary Authority, which is the city's central bank, said that it has been passed information from other global regulators leading it to question whether there has been some misconduct.
In some ways it is no surprise that the HK regulators want to have a look and see what's going on: the world only found out yesterday that UBS has agreed to pay a $1.5bn fine to US, and Swiss regulators, as well as the UK's financial services authority.