Hotel Chocolat founders land tasty £40m payday
Peter Harris and Angus Thirlwell have floated the company today at a value of £167m. Will it be able to avoid the mistakes of Thorntons?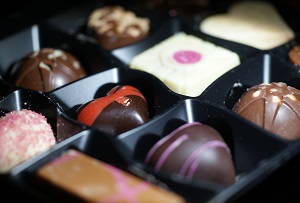 Hotel Chocolat started as a mail order business but things began to really take off after it opened its first shop opened in Watford in 2004. Now it has more than 80 of them and today it floated on AIM with a tasty valuation of £167m – netting founders Angus Thirlwell and Peter Harris a pretty epic £20m each.
The duo will retain two thirds of the company and will use the remaining £12m to expand the business. 'We have clear plans to invest further in our British chocolate manufacturing operations, in new stores and in our digital offering,' said Thirlwell. 'We welcome our new shareholders and look forward with confidence to the next phase of our growth and development as a listed company.'
The founders' payouts are particularly tasty because they don't have to share with any venture capital backers. Until now the company totally shunned corporate financiers, instead raising £6.9m through its innovative 'chocolate bonds' scheme, which allowed customers to invest in return for annual interest payments in the form of – you guessed it – chocolate.