The house price boom is going nowhere fast
Estate agents reckon prices will shoot up another 50% in the next 10 years.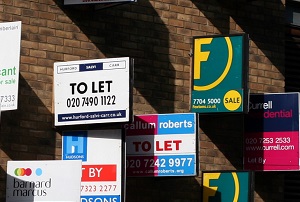 There's more bad news for those hoping to get a foot on the housing ladder today as estate agents predicted there's still plenty of room for house prices to grow.
A study by the Centre for Economics and Business Research (Cebr) for the National Association of Estate Agents (NAEA) and the Association of Residential Lettings Agents (ARLA – enough acronyms for you?) predicted that the average house price will soar by another 50% by 2015 to £419,000. Things could be even worse for first-time buyers in the capital, where prices could double to £931,000.
When there are so many variables, predicting exactly how things will change in the next 10 years is no precise science. But, in the absence of another crash, it seems soaring prices are quite a likely prospect. The government keeps adding fuel to the fire with funding for first-time buyers and supply of new homes continues to be small.