House price growth is the slowest it's been this year
Nationwide said house prices grew by 0.3% this month.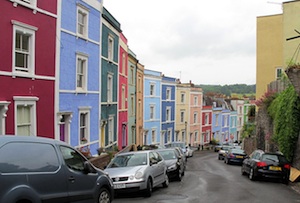 Which way is the housing market going to go? It's the question that's been on everyone's lips since this year's scarily dramatic price growth began to come to an end. Some had predicted a spectacular bursting bubble but the reality seems to be a bit of an anticlimax.
Official Land Registry figures released today confirmed that average prices grew by a modest 0.1% to £177,299 in October after a slight fall of 0.2% in August. This is in line with other indicators that suggested moderate growth in October.
Today we also got figures from Nationwide, which reported a slow down in growth in November to 0.3%, from 0.5% last month. It said average prices are now at £189,388. This brings down the annual inflation figure to 8.5%, much higher than most of last year but down from highs of 11.8% back in June.