House prices fall 3.3% in December as desperate sellers seek pre-Xmas deals
The monthly fall failed to seriously dampen annual price growth, which hit 7%.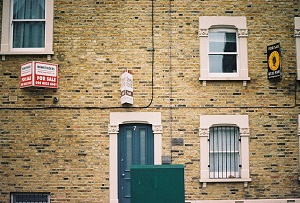 Despite a recent dip and efforts to curtail the mortgage market, 2014 has been a year of massive house price inflation and this is likely to remain the case as property remains in short supply. Rightmove's latest monthly survey revealed prices of property coming to market had fallen by 3.3% in the four weeks to December 7th, the biggest monthly amount ever, but annual growth is still at 7%.

Rightmove director and analyst Miles Shipside admitted that the dip could be seen as a sign the property market is cooling, but said a fall in December was to be expected.

'Though sellers are fewer in number at this time of year, those that do come to market are often keener to sell so price lower in a bid to stand out,' he said. 'The overall picture for the year is still one of a much recovered property market, with sellers and their estate agents confident enough to be putting property on the market at a higher price on average than a year ago.'

The average price of homes coming to market in the period is £258,424, up from £241,455 at the same time last year, suggesting the monthly drop is more a reflection of how much prices have grown throughout the year than of a massive fall in demand in December.

In 2015 Rightmove said it expects slightly lower level of growth at 4%-5%, still a good return on investment, if not as much as last year's free-for-all. Despite recent tightening of mortgage rules, it said growth will continue thanks to a mixture of low interest rates, the recently announced stamp duty reform and a shortage of properties in desirable areas. And unless the Government gets round to firing the starting gun on house building before the election, that's likely to continue.