House prices fall as owners look to sell up before Christmas
Rightmove said it expects the market to pick up in the New Year, despite cooling off since the summer.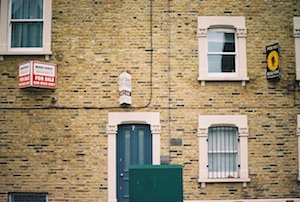 There are fresh signs that Britain's surging housing market is on the wane this morning, with Rightmove reporting a 1.4% fall in asking prices for this month. A November slump is typical and this year's is the smallest drop since 2009, but the news still suggests that for this month, at least, it's a buyer's market.

'Selling is more difficult than it was earlier in the year, though the mini-boom experienced by much of the country has hit the pause rather than the stop button,' said Rightmove director Miles Shipside, adding that underlying demand remains strong, but has been hit by high prices and a difficult mortgage market.

'After an active year it's a sensible pause and, with the winter months approaching, sellers are hoping a cheaper asking price may spur those scarcer buyers into action.'

The fall comes despite a major scarcity of property coming to market. The average estate agency branch has just 60 homes for sale at the moment, the lowest number ever, and new listings are down 15% on last month.
The housing market began to cool in mid-August after a year or so of massive inflation, after mortgage lending criteria was tightened and buyers became wary of a potential interest rate hike on the horizon. Last month, official figures from the Land Registry showed that final sale prices fell 0.2% in October.
Rightmove says those looking to buy next year could start their search as soon as Christmas day (although MT plans to be curled up on the sofa in a food-induced stupor). We'll have to wait and see whether that gets the market back on the boil again.