House prices have finally fallen
Property prices fell in September, the first drop in 16 months, according to Nationwide.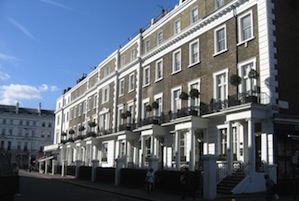 First time buyers across the country were praying for a miracle and, lo, it has come to pass. House prices have finally fallen, according to the latest Nationwide House Price Index.

Property prices dropped 0.2% in September, the first decline for 16 months, with the average UK home now costing £188,374. They still jumped 9.4% year-on-year, but that has slowed significantly from the 11% annual growth last month.
Source: Nationwide
London is, unsurprisingly still way ahead of the pack, with prices up 21% year-on-year in the third quarter of this year. In contrast, prices in the north of England rose just 4.3% in the same period.The average pad in the capital now costs more than £400,000, but price rises could well be easing off. London's quarterly price growth of 0.9% in the third quarter was the lowest in the UK (prices actually fell in Wales and the North).