House prices shot up 12.1% in one year
It looks like the property market is still bubbling away but latest figures show growth appears to be slowing.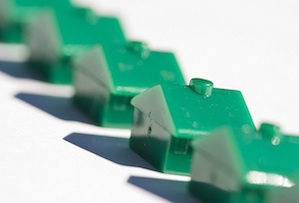 UK house prices rocketed by 12.1% in the year to September, but are beginning to come off the boil, official figures suggest today. The latest annual house price index from the Office for National Statistics showed growth was up from 11.7% last month. Prices rose in all UK regions, predictably led by London on 18.8%.

These headline figures, though, mask a monthly decline in the actual average house price. Stripping out seasonal adjustment, the average UK house price in September was £273,000, down from a record £274,000 in August – a fall of roughly 0.4%.

This brings the ONS figures back in line with unofficial stats from estates agents and analysts, most of which showed a decline in prices in September. Nationwide found a drop of 0.2%, the first drop in 18 months, and Land Registry figures showed the same. On the other hand, Halifax's index found 0.6% growth in the same month. Go figure.

Statistical wrangling aside, what does seem clear is that the market is beginning to cool after a year or so of tremendous growth. The Bank of England tightened mortgage lending criteria in the spring and all the early indications suggest that prices fell significantly in October. Good news for first time buyers (if they can get a mortgage...), not so great for builders and those looking to sell up.