House prices have soared almost 12% in the past year
Surveys had showed house prices falling, so the ONS' official stats might be a bit behind the times.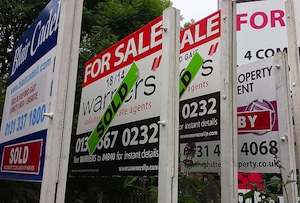 House prices in the UK increased by 11.7% in the year to August, according to the Office for National Statistics (ONS). Unsurprisingly, the figures, released today, show that the boost was driven largely by London, which saw growth of 19.6%.
The overall rate of growth remains unchanged compared to the previous month, although in the capital it increased slightly from 19.1%.

Excluding London and the south-east of England, prices grew by 7%, increasing in every region of the UK. The average house price is now £274,000, but in London this rises to an eyewatering £514,000.