Is the housing market cooling?
A day of warnings and worse than expected results at Foxtons, Travis Perkins and SIG may not be cause to fear.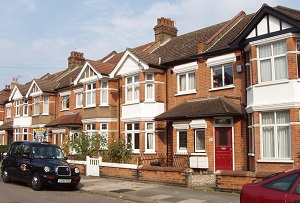 The property market is a bit like a dodgy air conditioning unit – it makes a lot of noise and never pleases everyone. It's either too hot (help, we're getting into another bubble) or too cold (oh no, negative equity). Right now, it's not exactly clear which state we're in.
There was a definite rush of cool air this morning from three firms connected to the market. High end estate agent Foxtons said high prices and the adverse impact of stamp duty changes on expensive properties is causing sluggish transaction levels in its core central London market, leading it increasingly to brave the wilds beyond Zone 1.
Never mind that its revenues rose 8.8% to £43.5m for the quarter to the end of September or that its full-year profit guidance remains unaffected. Shares in the estate agent fell 5.6% to 209.1p by lunchtime.