Howard Davies: Blue skies over Beijing as APEC hits town
MT DIARY: Comfort gives the Dutch courage. Swiss politics is on a roll. Do your dim sums, Mr Osborne.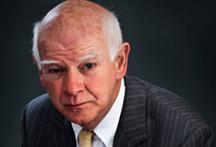 The Dutch economy has had a torrid time since the crisis. It has still not recovered the ground lost then, and house prices have been falling since 2008. The growth rate was negative in the first half of the year, though slightly less so than feared. And van Persie is not scoring many goals in a declining team.
You would not guess any of this from an evening walk through the centre of Amsterdam. The cloggies have an appealing habit of keeping their curtains open and the lights blazing, so the passer-by can gaze admiringly at the 'School of Vermeer' above the mantelpiece and the edgy conceptual plastic art in the window. (I was not in the red-light district, honest.)Bourgeois city life does not come much better than this, with a bonus canal view.
Maybe that is part of the reason why there is less existential angst in the Netherlands and the rest of the eurozone than the figures suggest there should be. The professional classes are still quite comfortable, thank you, with a plump cushion of wealth to fall back on. That is true in Italy and France as well, where conditions are even worse. At least Dutch unemployment is manageable. One suspects these countries need a sharper wealth shock to force them to take a serious interest in reform.