Howard Davies: The downbeat IMF in deepest, darkest Peru
MT DIARY: In Lima, the IMF economists were in a gloomy mood. So which country will trigger the next global financial crisis?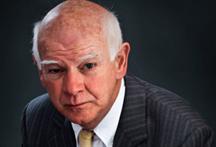 Every three years the International Monetary Fund engages in a bit of public relations-driven outreach and holds its annual jamboree and prize-giving somewhere outside the Washington beltway. In 2012 the choice fell on Cairo. Cue: revolution. This year Peru seems to have remained peaceful, though as the moneyed hordes descended, the city ground to a halt. The government immediately ordered a two-day holiday, to allow the bankers to get to their dinners more quickly. That may be the first unambiguously good thing the IMF has done for the people of a developing country.
Lima is not the easiest place to get to from London. There are few direct flights from London to South America, so I was routed via Atlanta, where those helpful American rules oblige you to immigrate and emigrate to change planes, which makes anything less than a four-hour transfer hard to manage. So a 12-hour direct route turns into a 20-hour marathon.
That may partially explain why most of the bankers and officials looked disorientated and slightly depressed. But the IMF economists didn't help by issuing a gloomy prognosis on the global economic prospect. The Fund still feels burned by the memory of its excessively optimistic views just before the financial crisis. In 2006 it praised securitisation of mortgages and described the banking system as sounder than it had been for a long time. So now they seem determined to forecast at least five of the next three crises.