Howard Davies: In France, Hollande's regime is struggling
The MT Diary: Howard Davies says we must give Greece our support and asks whether France's economy could go the same way.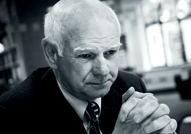 Visiting Greece these days makes me feel like one of those people who drive out of their way to look at motorway pile-ups, or visit crime scenes to gaze at that blue and white tape the police drape round lampposts. Part of you thinks the unfortunate Greeks should be left to sort themselves out, away from the public gaze. But if everyone stops going there for the duration, that will make things even harder.
In Corfu, a tourism economy, it is tough to find direct evidence of meltdown, though the taxi driver from the airport worked extremely hard to make me book him for the return trip three days later. The real problem was torrential rain, which put a damper on my end-of-season sail and identified a nasty cabin leak that will create employment for a Corfiot handyman (probably the one who fitted the window wrongly in the first place). He is clearly a rigorous Keynesian, an advocate of digging holes and filling them in as a cure for recession.
Italy seemed calm and prosperous, too, when I dropped in. At the Accademia Gallery in Florence, we sat discussing the future of central banking under the gaze of Michelangelo's David, which somehow made the problems seem more tractable than they look on a rainy November afternoon in London. And Rome was its usual self: great statues, bad restaurants and mad drivers.