Howard Davies: Jakarta welcomes Cara Delevingne
MT DIARY: Floating airport in the Seine, anyone? Time for George Osborne to be very afraid.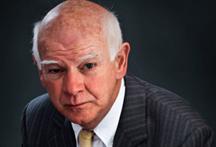 Jakarta is not an easy city to love. Without a mass transit system, every major road is a permanent traffic jam. Singapore it is not. There is an atmospheric corner near the port with a few Dutch colonial buildings called Batavia. Sadly, my hotel was about eight miles distant, which was about a six-hour drive or four hours' walk scrabbling over construction sites.
But Indonesia should not be ignored. With 240 million people and a reasonably stable political scene - a calm presidential transition was under way while I was there - it is a huge and attractive market, and UK sales directors should be all over it. The population has an insatiable appetite for British life insurance, which is a start, but the only other prominent British export I saw was Cara Delevingne, whose elfin grunge looks seemed to grace every shopping mall. No sign of Poppy, though, so even Delevingne Plc has work to do.
In Singapore, traffic jams were not the problem. The principal hazard was polite people congratulating me on the fact that the UK had decided to stay as one. When I tried to explain that the extravagant devolution promises made in the late stages of the campaign had left the government, and the loyal opposition, with a nasty hangover, their eyes glazed over. And when I launched into a tirade on the crucial need to answer the West Lothian question, they clearly thought I had finally lost it. Those whom the Scots wish to destroy, they first make mad was the thought that crossed my mind.