Howard Davies: Lehman Brothers, French Brexit fatigue and James Joyce
"A paving stone could soon be on its way through a Starbucks window near you," warns the RBS chairman.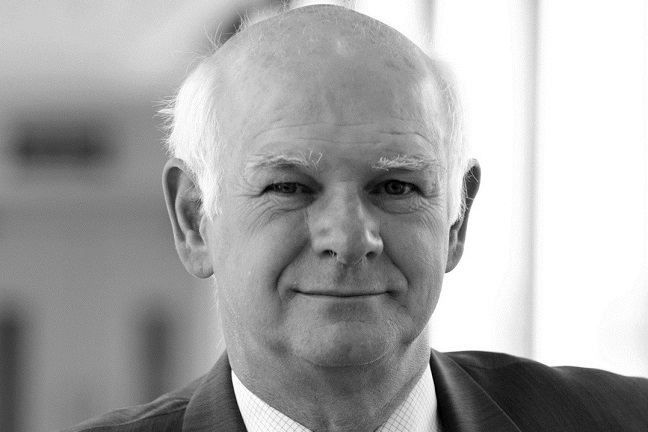 There was a time, not so very long ago, when a play about investment bankers might have found a niche audience at the Financial Times Christmas party, but nowhere else. But this summer, one of the hottest West End tickets is set to be The Lehman Trilogy, which had a brief sellout run at the National Theatre last year.
I saw it the other day at the Park Avenue Armory in New York, where it played for a few weeks before returning home. The Armory, a splendid brick castle, was the headquarters of the Seventh New York Militia, once known as the "Silk Stocking regiment" because of the over-representation of the city's gentry in its ranks. It is now a flexible performance space ("theatre in the round" to you). And New York's finest were out in force on the opening night. Senator Chuck Schumer presided in the centre of Row 3. US senators tend to behave like royalty on their evenings out, bowing to their subjects graciously and receiving tributes.
I am not sure New York exactly sees itself as a safe try-out location for a pre-London run, rather like Richmond or Guildford, so that was a pleasing thought. The play tells the story of Lehman Brothers from 1850 to the collapse of the bank in 2008. The brothers began in the cotton trade in Alabama and progressed remarkably through the Civil War before turning to finance. It was great fun to see three outstanding English actors, led by Simon Russell Beale, telling the Upper East Side its own history. The audience lapped it up. Another triumphant invisible export for our cultural sector. We are going to need a lot more of those if our car industry closes down.