Howard Davies: Thankfully my heroes don't have feet of clay
MT Diary: Last month Davies was lucky enough to meet Colin Bell and Paul Volcker, two of his biggest idols.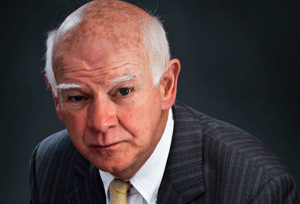 Unimaginative magazine editors struggling to fill their pages (doesn't happen here, Ed) often resort to the 60-second interview format, whereby vaguely famous people are asked fascinating questions like 'which book is on your bedside table?' or 'who is your greatest hero?'
Once you struggle out of your teens, the practice of hero worship becomes less attractive, and over time the slings and arrows of outrageous fortune conspire to show that many people you begin by admiring tend to have feet of clay. But, perhaps in a subconscious attempt to stay young at heart, I have retained two heroes over 40 years, and last month I was lucky enough to talk to both of them.
They were not together, as it happens: the worlds Paul Volcker and Colin Bell inhabit rarely collide. Volcker lives modestly on the Upper East Side, and his natural habitat is the kind of financial conference where central bankers huddle in corners talking indiscreetly to each other about their latest bout of quantitative easing. Bell lives in Cheshire and is at home in the Chairman's Lounge at the Etihad stadium, explaining the reasons for Manchester City's latest European misstep. But, for me, they inhabit the sunlit uplands of Mount Olympus, where higher mortals end their days.