Howard Davies: Why didn't the men in grey suits stop Trump?
The markets are calm but we'll have to wait and see what America's new president and Brexit do to the economy.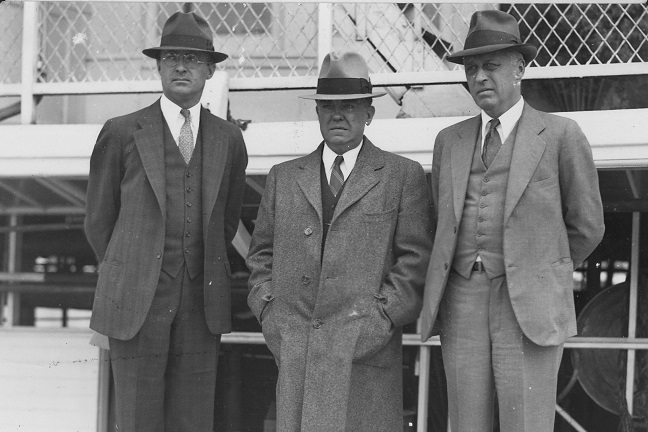 Amid all the political turmoil of the last few months, one big question has come to preoccupy me: where have the men in grey suits gone? Over the years, they have perhaps not had such a great press. The phrase was first coined by the late, great Alan Watkins, whose weekly political column was a pillar of The Observer for decades, to denote the group of senior Conservative men who famously told Mrs Thatcher she had to go in 1990. Many in the Party have never forgiven them.
In fact Watkins' original coinage was the more prosaic 'men in suits', and Willie Whitelaw always maintained that he would not have been seen dead in a grey one in White's. But the colour grey soon crept into the phrase and has been there ever since, to describe those shadowy grandees who run political parties, acting as gatekeepers to repel unsuitable boarders, and bouncers to remove those who have outstayed their welcome.
Internationally, there are many shades of grey, of course, but the concept is very familiar elsewhere. Throughout the Republican primaries, the media expected a group of senior congressmen, senators and governors to emerge, tell The Donald that he had had his fun, and install a more reliable and conventional candidate. It never happened. The grey suits remained in the closet.