'HP knew everything' says Autonomy (again)
The FT has been shown documents suggesting HP knew what it was getting into when it bought Autonomy for $11.1bn. We doubt the hardware company is so sure.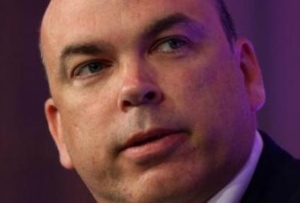 The plot in the ongoing (never-ending?) row between software firm Autonomy and its parent company, HP, hasn't just thickened - it's become downright gelatinous, after someone showed the FT 'a trail of audit papers, accounting documents and internal emails' which 'sheds light for the first time on the tangle of claims and counter-claims at the heart of the dispute'. It's gripping stuff.

A quick recap, for those at the back who haven't been concentrating: in 2011, HP bought Autonomy for $11.1bn (£6.63bn), but in 2012 boss Meg Whitman alleged it had been 'misled' over the true value of the firm because of 'creative accounting' during the due diligence process, and in November HP took a £5.7bn write-down on the firm.

By the FT's reckoning, the 'creative accounting' centres around three claims: firstly, that it booked last-minute software and hardware deals at the end of each quarter to inflate its real revenue figures. Secondly, that it sold hardware at a loss just to look as though it was making sales. Thirdly, that it booked deals with resellers 'even when no end customer was in sight'.

Autonomy, though (you can guess which side showed the FT the documents) claims these were all perfectly normal sales processes for a software company, and that its auditors - and therefore HP - knew all about this stuff before it signed on the dotted line.

'Meg Whitman accused us of "active concealment" but we always knew we were open and transparent with our auditors,' Autonomy's founder, Mike Lynch, said.

Although much of the evidence - specifically, a number of emails between HP, Deloitte (Autonomy's auditors) and Autonomy itself - seems to support the company's claims that HP knew about most of its practices, there are one or two red flags.

An email from Autonomy chief financial officer Sushovan Hussain to Lynch, for example, just before the company closed its books in 2010, in which he wrote: 'Really don't know what to do Mike. As I guessed revenue fell away completely… There are swaths of reps with nothing to do…. So radical action is required, really radical. We can't wait any more.'

In September 2010, an employee, Peter Menell, expressed surprise that the company had claimed it was close to recording a deal with the US Veterans Administration. 'Am I missing something on VA?' he wrote to Hussain. 'Why is it even being considered for Q3?'.

So the dispute rages on, with a class-action lawsuit against Autonomy executives and claims flying back and forth. What's for sure is that those responsible for working out what went on have a tangled web to unpick. We don't envy them.