HP takes $8.8bn charge, accuses Autonomy of financial 'improprieties'
Hewlett Packard has accused UK software firm Autonomy of 'improprieties' in its accounts when the US firm acquired it for $10bn in 2011.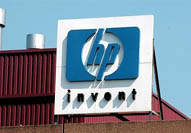 A rather large can of worms has just opened for top brass at UK software outfit, Autonomy, after owner HP accused it of being less than honest about its finances when the deal to take it over was done last year. HP's software division is facing an $8.8bn charge in the fourth quarter, most of which it puts down to an over-valuation at the time of the takeover. Investors were stunned at the revelations this afternoon, with the price of shares in HP tumbling 12% in afternoon trading.
HP said: 'The majority of this impairment charge is linked to serious accounting improprieties, disclosure failures and outright misrepresentations at Autonomy that occurred prior to HP's acquisition of Autonomy.' HP reckons it paid more than £3bn over the odds when the sale was completed for £6.7bn last year, and chief executive Meg Whitman told a press conference that the allegations came to light because 'a senior member of Autonomy's leadership came forward following the departure of Autonomy founder Mike Lynch.'
It's not clear yet how much of a scandal this will end up being: the Serious Fraud Office declined to comment when MT asked if an investigation would be launched in response to the allegations. But HP's own internal investigation is ongoing, and having issued such a bold statement about 'improprieties', we can reasonably expect HP to push for some court proceedings in the near future. Meanwhile, Lynch – who pocketed £500m from the sale of Autonomy – is currently 'reviewing' news of the allegations, according to his spokeswoman.