HR must ignore populist management fads from self-proclaimed business gurus
The toxic 'leadership BS' movement is harming HR departments' credibility and effectiveness.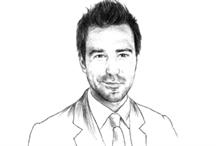 The history of HR management could be summed up in three phases. First, Taylorisation or scientific management, which viewed each employee as a different part of the same machine and attempted to boost productivity by structuring work more efficiently and quantifying performance objectively. Second, the bureaucratic phase, which equated HR to legal processes akin to a health-and-safety of people. Third, the talent management phase, which began with McKinsey's war for talent, postulating that attracting and engaging talent should be the main function of HR.
Despite the recent rebranding of this phase as 'people analytics' - a term that has only further tarnished the image of traditional HR - most organisations are still trying to work out how to do talent management well. The recent euphoria about big data and talent analytics has only added to the confusion, though the upside is that more and more organisations feel the need to be more data-driven or evidence-based (even if they haven't quite worked out how).
In our view, conversations about what HR should and could be are pointless unless we can identify the exact processes by which HR could achieve that. The goals are clear, namely to turn HR into an engine of growth and organisational effectiveness, and to upgrade its image with the C-suite (and the rest of the world). The most successful companies get this right; that's why they are also the most desirable places for employees to work.