HR needs to take a bigger role in shaping tomorrow's organisations.
MT at 50: CIPD chief executive Peter Cheese on whether we can create a better work-life balance in the future.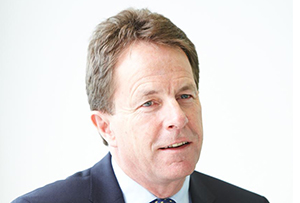 Peter Cheese is chief executive of CIPD, the professional body for HR and people development. Here's his expert insight into the trends that are likely to transform our world of work in the near, medium and long-term future.
What do you see as the biggest opportunity ahead?
The trends driving the future of work over the next 10 or so years are already here now. They are characterised by increasing diversity in where and how we work, in the nature of our workforces and organisations, and the jobs we do.
But we will have to actively design work and organisations for this future, and to challenge and innovate more in our ways of working and our management practices. HR as a function in particular has a big role to play and has to step up.