HS2 jobs 'will go to London'
London will benefit more from High Speed 2 than the north, research shows - precisely what the government doesn't want to happen.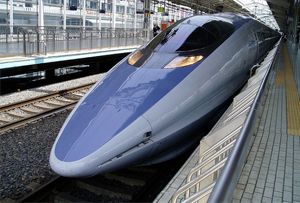 Every couple of months new doubts are raised about HS2, the high-speed rail link between London and the north of England which was given the go-ahead by government back in January.

When it's built, the £42.6bn line will run trains between London and Birmingham and then on to Manchester and Leeds at 225mph, reducing the travel time from London to Birmingham from 84 minutes to 49 and cutting the journey to Manchester Piccadilly almost in half.

The idea behind the link is to destroy the north/south divide, particularly for businesses. Part of the knock-on effect was supposed to be to create more jobs in the north, where unemployment is at its worst.

But now research by John Tomaney, professor of urban and regional planning at University College London, has suggested that most of the advantage from the link will be to businesses in the capital.

Tomany told a Commons committee yesterday that 'the probability is that when we look at the benefits that accrue from High Speed 2 – the net benefits – the majority will flow to London and the South rather than to the northern cities'.

He cited examples in Japan and Korea.

'If we look at Tokyo since the building of the Shinkansen [aka the Bullet Train], Tokyo's economic weight within the Japanese economy has grown dramatically. There is a very high level of economic concentration,' he said.

'Likewise in South Korea. The line there was built in part to achieve national economic balance, as they call it, but the gap between Busan in the south and Seoul in the north has actually widened during this period.'

He also added any jobs created by the project in the north will go to cities, rather than smaller towns where unemployment is at its worst.

Mind you, if the thing can run reasonably on time without being derailed by the odd leaf, MT reckons productivity across the UK could be vastly increased...
- Image: Flickr/Vintage Lulu