HSBC boss Gayle Lacey: 2014 will be an exciting year for UK entrepreneurs
Gayle Lacey, HSBC's UK business banking head, says there will be better opportunities for innovative SMEs in 2014.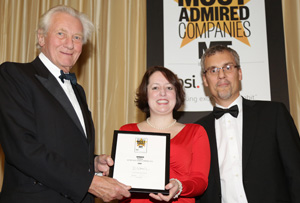 Speaking at Britain's Most Admired Companies awards 2013, Gayle Lacey, director of business banking at HSBC, said signs of a pick-up in the British economy will give SMEs a boost in 2014.
'We can see opportunties for innovative SMEs having a real opportunity to grow and develop. and one way the UK economy of course will improve is via exports. So small businesses have a big opportunity to showcase the best of British around the world,' Lacey said.