HSBC directors 'poised to quit' in protest at jailtime for bankers
Two NEDs are reportedly planning to leave the board of HSBC UK in protest at tougher penalties for failed bank bosses.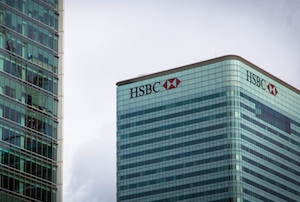 Two UK directors of HSBC are set to quit the bank's board in protest against a tougher code of conduct, which could leave bosses at failed banks facing lengthy jail sentences.
Alan Thomson, a member of HSBC's UK audit and risk committees, has handed in his notice and will leave at the end of the month, and deputy chairman John Trueman is also preparing to quit, although has not done so yet, Sky news reported.

The news follows the announcement two months ago by the Prudential Regulation Authority (PRA) of new proposed measures to strengthen accountability for senior bankers, including the creation of a new criminal offence – reckless misconduct that causes an institution to fail. The PRA is also introducing new rules forcing bonuses to be deferred for as long as seven years.

There is concern in the City that the tougher rules will make it increasingly difficult for banks to attract the right people to their boards, and no wonder. It must be bad enough working in the most despised industry in Britain, even without having to worry about being sent to prison or waiting forever to get paid.

'This is an industry concern. A lot of people are saying they won't join bank boards, or won't stay on them,' a senior banker told the FT. 'And bank boards require much more time too. It's great experience, of course, but the regulators and politicians will dilute quality.'
HSBC could not be reached for comment.