HSBC gives itself until 2016 to make HQ decision
Hong Kong, the US or staying put in London? It may be a case of the least-worst option.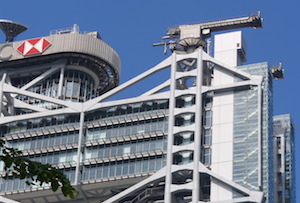 It may not be taking as long as the Chilcot Inquiry's final report, or the government's dithering on where to build a new runway in the south east, but HSBC's decision on whether to move its HQ or stay put is becoming interminable.
In April, it made the dramatic announcement that it was thinking about moving away from London and the much-hated, now-axed bank levy. Today, as it announced its third quarter results, it's given itself the option to kick the can into 2016.
'There is a considerable amount of work still to do,' it said. 'Whilst the target for completion of the review was initially set as by the end of 2015, this is a self-imposed deadline that can be moved should the Board require further work to be performed.'