HSBC could move its HQ to the US
Europe's biggest bank is weighing up a move to Asia, but is concerned about political stability in Hong Kong.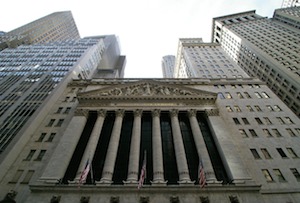 A couple of weeks before the General Election in May, HSBC dropped a bombshell: it was thinking about moving its headquarters out of London. Hong Kong is the obvious alternative – HSBC was based there for more than a century after all – but reports have now emerged that it's also considering the US.
Although it makes most of its profits in Asia, Europe's biggest bank (by assets) is increasingly concerned about the risk of ending up in Chinese hands and falling out with UK and US regulators if it moves to Hong Kong. So it's now looking at the feasibility of moving Stateside, according to the FT, which cited 'people familiar with the matter'.
The US is one of the few economies large enough to cope with HSBC's $2.6tn (£1.7tn) of assets, advisers to the bank told the FT, while American regulation is viewed more favourably (although US regulators do seem to take the opportunity whenever they can to rinse foreign banks over rigging scandals and the like).