HSBC still playing hard to get
Now the demanding bank is threatening to move to Canada. Ice hockey and maple syrup all round?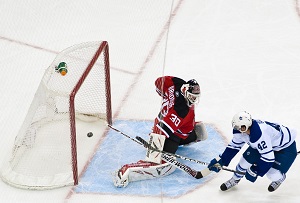 Perhaps HSBC's senior bosses have a taste for ice hockey, maple syrup and beaver tails? After flirting with Hong Kong and the US, the itchy-footed bank is now considering a move to Canada's financial hub, Toronto.
The bank has been thinking about upping sticks from London since April, when chairman Douglas Flint announced it was time to 'look at where the best place is for HSBC to be headquartered in this new environment'. That 'new environment' being more stringent regulations and the imposition of the bank levy, which hoovered up the equivalent of 5.9% of its profits last year.
Toronto might seem like an odd choice for its new home – it's not the first global financial hub that springs to mind – but it's not a totally ludicrous idea (and certainly not as much of an outside contender as Jamaica).