HSBC reveals dramatic UK rebrand
Sometimes the simplest ideas are the best.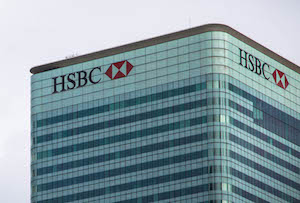 Much has been made of HSBC's decision to shift the HQ of its newly-ringfenced retail bank to Birmingham, and speculation has been mounting over how it plans to brand the new business.
Many had suggested that Midland Bank, which HSBC acquired in 1992 could be making a return to the High Street. In the end it seems the bank's management decided against anything quite so bold.
'It soon became obvious that everyone preferred a name that maintains a strong connection to HSBC, and a clear commitment to the UK,' chief executive Stuart Gulliver said in a memo to staff. So after months of indecision they've decided to go with 'HSBC UK'. MT wonders how much they spent on branding consultants to come up with that one.