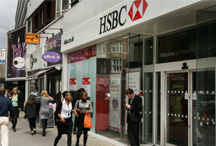 HSBC's head of compliance quits
Quote of the day: 'Now is the appropriate time for someone new to serve as the head of group compliance.' A somewhat restrained summation of the situation by HSBC head of compliance David Bagley. Yesterday, MT predicted that heads would roll as the HSBC banking saga unfolded. Well, the first one has hit the deck. Bagley has told the US Senate that he is resigning for failing to prevent the bank's money-laundering exploits. Who will be next for the chop in the 'profit over propriety' scandal?
Published: 18 Jul 2012
Last Updated: 07 Oct 2014
Find this article useful?
Get more great articles like this in your inbox every lunchtime