HSBC's profits are up - but it still might leave Britain
The 'World's Local Bank' is consolidating and Asia seems like its logical focus point.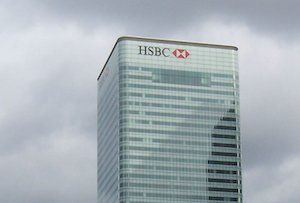 It seems being headquartered in London hasn't been such a burden for HSBC. Today the bank said its profits in the six months to 30 June were up 10% to $13.6bn (£8.7bn), while revenues were up 5.8% to $32.9bn.
The news comes despite a reputational hiccough in February, when its Swiss private bank was accused of helping wealthy clients dodge tax. Chief exec Stuart Gulliver and two other bosses were hauled over the coals by a ruthless parliamentary committee, but today's results suggest that did little to dampen HSBC's performance. That's not to suggest successive scandals haven't been costly though – it has set aside another $1.1bn for legal settlements in the last six months, plus a further $137m for PPI claims in the UK.
Like most major banks, HSBC is currently going through plans to make itself leaner and more profitable. Last month it set out plans to ditch tens of thousands of job and it's also set to 'pivot' its focus towards Asia. The 'World's Local Bank' still has operations all over the world but is increasingly focused on rapidly growing markets in the Far East. Today it confirmed it had agreed a deal to sell its Brazilian arm to Bradesco for $5.2bn and plans to get rid of its Turkish arm too.