Hubris at Round Rock?
As Michael Dell assumes his old position as CEO of Dell Computers, it is a good moment to ask what went wrong.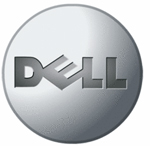 The Dell legend recalls the fact that a young entrepreneur invented a radical new business model selling PCs direct, so cutting out the middleman, and on the back of this grew his Round Rock, Texas-based company into a $56 billion enterprise from an original cash injection of $1000. The problem, argues BusinessWeek, is that Dell's competitors caught up and the business model that once seemed to give it so much edge lost its power.
The report draws three management lessons from the Dell decline. First, avoid complacency. Second, recognise that long-term success demands 'constant reinvention' in which the executive team needs to nurture the next growth platform before it is actually needed.
Instead of listening to advice on this matter, Dell pushed its existing business model into other areas such as storage printers and TVs, markets that are not likely to give Dell the same competitive advantage and growth as PCs.
The third lesson is to use the cash flows during the good times to reinvent yourself rather than giving everything back to shareholders. But when Dell had a healthy financial cushion it did not ring-fence money to develop new capabilities.
One view, therefore, is that Michael Dell has missed his chance to breathe new life into the company. However, the man himself believes the direct-to-customer business model will continue to be a competitive advantage.
The academic Arie de Gues used to argue that most companies could expect to live for 50 years. In that sense, Dell and his former executive team have crossed the half-way line. Is he the man, however, to inject renewed creativity and life into this middle-aged business? The answer is, as ever, anyone's guess.
Source:
Where Dell went wrong
By Nanette Byrnes and Peter Burrows
BusinessWeek, 19 February 2007
Review by Morice Mendoza