'Human flesh' on sale at Smithfields Meat Market
It was like a scene from a gory film, but adventurous butcher Wesker & Son has been selling offal made to look like the severed limbs and genitals of human beings on its Smithfields Meat Market pitch.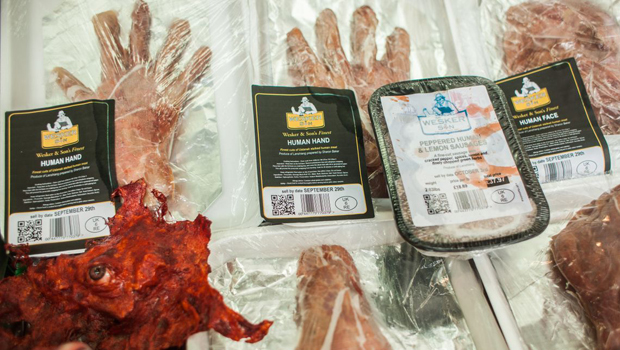 The stunt, designed to shock the more squeamish types, was part of a marketing concept to promote the new Resident Evil 6 computer game. The items, created by food artist Sharon Baker, were made from sausage meat, Proscuitto ham, chicken and pork mince and terrine, as well as cranberries and pistachios to get the best-looking fleshy effect.
Baker said: 'My friends and family have been completely grossed out while my kitchen has been filled with various meat hands, feet and faces, and now the full body. I have to say it doesn't bother me at all.'