Can Hungryhouse's CEO fend off Deliveroo and Just Eat?
Alice Mrongovius on competitors' fighting talk and preserving an entrepreneurial culture amid rapid growth.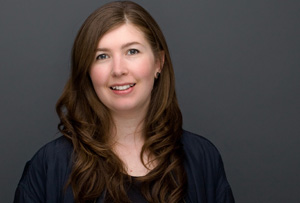 It's not the easiest gig in the world being CEO, but Alice Mrongovius relished the chance to take the reins at online food ordering platform Hungryhouse. 'You've always got to be a little bit out of your comfort zone, that's the fun part,' she says. 'That's when you realise you're doing something right in your career – it really sharpens your attention and I thrive off that kind of challenge.'
She was appointed to CEO earlier this year, after two years spent as the firm's marketing director, with a background she describes as 'pretty diverse' – she enjoyed everything from programming to media studies when younger and set up a business publishing comic books, before working for a crowdfunding start-up in Germany. When she joined holding company Delivery Hero in 2011, it was a fledgling German start-up and Mrongovius was just its seventh employee. Now it's a behemoth of a takeaway company, partly thanks to savvy acquisitions, including UK-based Hungryhouse in 2012 and has over 2,500 employees. A funding round last year valued it at $3.1bn (£2.18bn), so it's fair to say growth has been on a steep trajectory.