Hyundai's i30 Tourer - an ugly car but great to drive
REVIEW: Badge snobs will miss out if they turn their nose up at Hyundai's cracking i30 Tourer.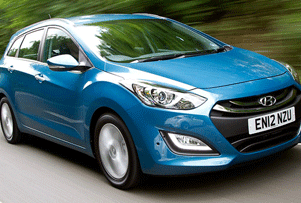 I'd have to go right back, to my finals or perhaps even to that trip to see the Spice Girls in concert, to think of something I wanted to do less than drive this car.
I'm not sure what Hyundai means when it talks about how the 'fluidic sculpture' design ethos behind the i30 gives it a 'constantly impactful three-dimensional presence'. This is one seriously unpretty car that's less attractive than a Toyota Prius, without even being a hybrid.
And, you know, I would have to go back, to Robbie Williams's rather brilliant autobiography or to Deacon Blue's surprisingly good new album, to think of something that has so defied my low expectations.