I can't stand my co-founder
Our correspondent is fed-up with her co-founder - but can't afford to buy her out.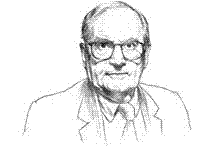 Q: I'm sick to the back teeth of my co-founder. She brings in very little new business and I feel like I'm carrying the company for the two of us. I want rid of her but I can't afford to buy her out. Help!
A: If you really can't afford to buy her out, you'll have to learn to live with her. If there are other members of staff, evident hostility or even lack of respect between the two of you will be hugely damaging to their morale. They'll be confused about leadership, tempted to play one of you off against the other and reluctant to go that extra mile when pressure of work demands it.
However difficult you find it, you must do everything you can to disguise your frustration. When you chose her as a partner, you must have thought she had something to offer. Try to see her simply as a start-up cost.