How do I conduct a group interview?
What group activity would you suggest to pick out the best pair that could work as a team?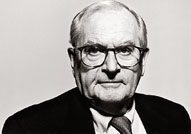 Q: I'm currently recruiting for two account managers. They would need to work very closely together and operate well as a pair. I have a shortlist of 10 strong applicants. Could you recommend a group activity that will help pinpoint the best double act?
Jeremy says: I suggest you form the applicants into two groups and set them the task of meeting a challenging brief: preferably one related to your business. (Some, of course, may decline to take part, which in itself suggests that they can be safely eliminated.)
You should allow at least one full day for this exercise. The groups will work in separate rooms and will be expected to select their own leader and appoint other members to take the lead on specialist roles. The written brief should contain quite a lot of detailed background information, some directly related to the project and some not.