'I had to deal with inner turmoil almost daily' - the secret cost of hiding your sexuality
Individuals and businesses both pay a price for anti-gay prejudice at work. Brendan Walsh applauds Lord Browne's mixture of autobiography, critique and warning.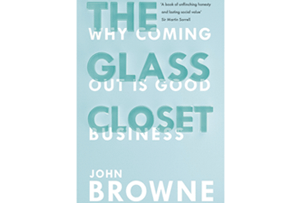 'Inside, I concealed deep unease and had to deal with inner turmoil almost daily. It is difficult to feel good about yourself when you are embarrassed to show who you actually are. That feeling did not diminish as I rose through the ranks. I grew more scared the more senior I became because I felt I had more to lose.'
Part autobiography, part social criticism, this bold book by John Browne, the former chief executive of BP, addresses the issue of homophobia that still pervades corporations.
Browne juxtaposes his personal journey to the disclosure of his sexuality with the extensive changes that took place in society. His tale begins with his experiences as a public school boy struggling to repress his sexuality in the 1960s and ends with his decision to live openly as a gay man, following a forced 'outing' at the hands of a merciless tabloid press.