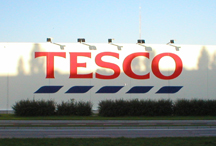 'I don't deserve bonus' says Tesco chief
Quote of the day: 'I wasn't satisfied with the performance in the UK and I won't take the bonus.' Tesco chief exec Philip Clarke has declined his annual bonus after the supermarket giant posted poor results for the year. Tesco's shrinking profitability in the UK has seen the chain lose a quarter of its share value in the past financial year. Clarke's £372,000 pay-out will remain in company coffers until performance improves.
Published: 22 May 2012
Last Updated: 09 Oct 2013
.
Find this article useful?
Get more great articles like this in your inbox every lunchtime