How do I find a non-exec role with a small firm or charity?
First work out what expertise and experience you can offer and then try local organisations, says Jeremy Bullmore.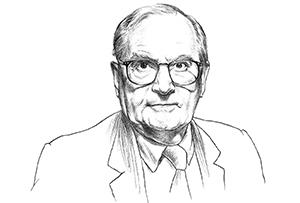 Q: I'm a thirtysomething manufacturing manager for a large plc. I've just missed out on promotion, and I would like to broaden my skills (and employability) by taking on an external role. I was thinking of trying for a non-exec role with a small firm or charity. I don't care about the money very much, it's the experience I am after. Would anyone be interested in someone of my middling seniority, and how do I go about finding them?
Jeremy says: You know what you want from such an appointment. I suggest you now spend a bit of time working out what any small company or charity might want from you. It wouldn't be your level of seniority that would interest them; it would be what additional expertise, experience or fruitful contacts you could bring with you. So that means a piece of steely self-analysis on your part: what are you best at (and please avoid vacuous generalities such as 'good with people')? Until you know what you could offer - and more importantly, deliver - don't approach anybody. And then do it very specifically, showing your personal interest in whatever their endeavour may be. Those operating locally will probably be your most promising prospects.
Jeremy Bullmore is a former creative director and chairman of J Walter Thompson London. Email him your problems at editorial@managementtoday.com. Regrettably, no correspondence can be entered into.