What should I do about a grieving employee?
After a family tragedy, an employee's work has deteriorated. How should I bring this up with him?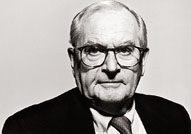 Q. One of my employees lost his father and brother in a car crash at the beginning of the year. He had three months off work and now has counselling each week. His work has, understandably, suffered. As much as I get how difficult things must be for him, I'm worried about the business. We're a small firm and just can't afford to keep him on. How do I approach the issue?

Jeremy says: In hugely sensitive cases of this kind you shouldn't be expected to make lonely decisions – you need professional guidance. So if you haven't already done so, you should ask his permission to speak to his counsellor. What you need to know, but can't possibly work out on your own, is whether his recovery from grief is progressing and whether further encouragement to engage himself more fully in work is likely to be helpful or harmful. You will still have to make an unenviable judgement – but you can do no more.

Jeremy Bullmore is a former creative director and chairman of J Walter Thompson London. Email him your problems at editorial@managementtoday.com. Regrettably, no correspondence can be entered into.