How do I keep cash flowing with exports?
SPONSORED: How do you extend cash flow and keep your overseas suppliers happy? Alan has the answers.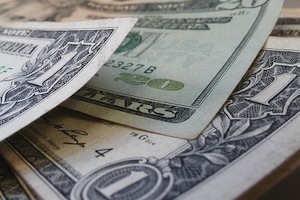 Q: We're a home-furnishings manufacturer with several overseas suppliers. Our current method of paying them – on invoice with short payment terms and in foreign currency – doesn't seem to be maximising my cash flow. How can we keep our suppliers happy but extend cash flow at the same time?*
A: You're right to raise this issue. How you pay international suppliers can have broad implications for relationships, the contract terms and exchange rates you're able to achieve. While the global FX market is intense, volatile and complex, your agenda is simple: you need to make a foreign currency transaction quickly, competitively and confidently.
The way you currently pay your overseas suppliers is actually very common – but there are downsides to your method. First, if you're dealing with multiple payments, your bank could be charging you per transaction. No doubt your business could do without those extra fees. Second, you're exposed to fluctuations in exchange rates. Whenever you deal in a non-functional currency – any currency that is not the main currency used by your business – you're exposed to risk. Finally, your own cash flow restrictions are currently dictating how quickly (or rather, how slowly) you pay your overseas suppliers; you're missing out on any kind of early payment discount.