Did I misjudge the might of an MBA?
A new MBA graduate has seen no sign of a payrise. Did she misjudge its power?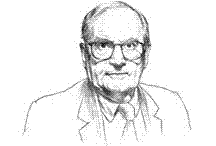 Q: I completed a part-time executive MBA a few months ago, which cost £20,000. My boss has been very supportive and encouraging throughout the course but there's been no mention of a pay rise, a promotion or putting my new-found skills into practice. Did I misjudge the might of an MBA?
A: In itself, an employee's MBA is of little immediate value to an employer - unless, of course, the employer is a consultancy of some kind. Consultancies can legitimately charge their clients higher daily rates when their consultants have business qualifications.
So as you've already discovered, an MBA doesn't automatically lead to advancement. Try looking at this question through the eyes of your boss. He was happy to give you support and encouragement while you were taking the course, and must have accepted with good grace your inevitably divided attention. I assume your salary was unaffected. Now that he's got you back full-time, with no distractions, he can see no immediate need to pay you more or offer promotion. Indeed, he may very well feel that you're to some extent in the company's debt: it's not an entirely unreasonable attitude. What he should be doing, however, is looking to put those new-found skills of yours to work - and that, rather than instant promotion, is what you should be angling for.