How do I get out of organising the office Christmas party?
Don't try and dodge the task, instead get colleagues to help you, says Jeremy Bullmore.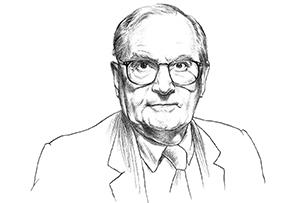 Q: My boss has asked me to organise the Christmas party. I don't want to do it - I'm really busy, it's a thankless task as no one can ever agree on a venue or theme that we all like, and besides I don't feel it's part of my job. I'm a sales manager not an events person. Last year his PA was landed with it, but she is off on sick leave so the spotlight seems to have fallen on me. Is there any way I can duck the task without looking like Scrooge?
Jeremy says: Don't duck it. Take it on, but on your terms. Tell your boss that you're happy to do it but only if you can be certain that it won't interfere with your responsibilities as sales manager. That means doing only what you do best - making things happen; and co-opting others to do the rest.
So you'll need an agreed budget and a small working group (don't say 'committee') chosen for their interest in parties and their popularity. This should limit your involvement to one meeting a week - and ensure that the inevitable negative reactions on the night are absorbed democratically across the company.